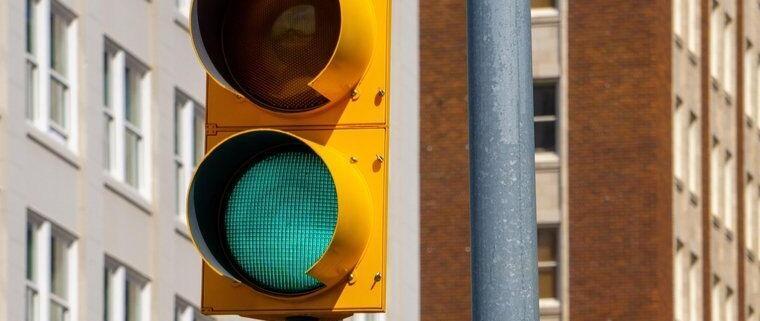 360 Feedback Start Stop Continue Examples 
Start stop continue. This may sound like a variation on a favorite childhood game, but don't overthink it. Start stop continue is a simple feedback framework that can uncover rich insights while encouraging continuous improvement in individuals and teams. Before we share some start stop continue examples, let's take a look at how this easy feedback method works.  
Start Stop Continue Feedback Basics
It's really as simple as it sounds. Just like a formal 360 degree review, start stop continue feedback is a way for managers to hear from their direct reports about what's working and what they need to work on. 
Start: What should leaders, peers or individuals start doing to improve team performance?
Stop: What should they stop doing because it's hurting team performance?
Continue: What should they continue doing because it's helping team performance? 
Start stop continue feedback is typically administered by the person seeking the feedback. You can ask your team to respond to an online survey, they can write down their responses on 3×5 cards or the feedback can be verbal. There's really no right or wrong way to do it. 
One final note before we share start stop continue examples: Just because this feedback framework is straightforward and not particularly groundbreaking, that doesn't mean it always will be effective. Good feedback, regardless of the method used, is contingent on having strong relationships and a culture that values development and growth. 
Getting Better Team Feedback: Start Stop Continue Examples
We've developed the following start stop continue examples. Use them to model your own start stop continue responses or provide them as examples when soliciting feedback from your team.
Jisoo was recently promoted to creative director at a mid-size marketing agency. She manages a team of seven designers and reports to the owner of the company. Here's a sample of the feedback Jisoo received after a recent start stop continue feedback exercise:
Start: "I think I understand why she does it—to give us space to be creative. But Jisoo should start chiming in with her feedback earlier in the creative process. It would save time. Clients would be happier with us, because we'd get them concepts sooner, too."
Stop: "Jisoo has been doing a great job as a leader, but I think she requests too many meetings. Some of her meetings could have been an email. Fewer meetings would mean more concentrated blocks of time for client-facing work."
https://g360surveys.com/wp-content/uploads/Getting-Better-Team-Feedback-e1666892149880.jpg
818
760
Staff
https://g360surveys.com/wp-content/uploads/2017/06/G360_logo_final_720-300x120.png
Staff
2022-10-27 18:02:30
2022-10-27 18:02:30
360 Feedback Start Stop Continue Examples